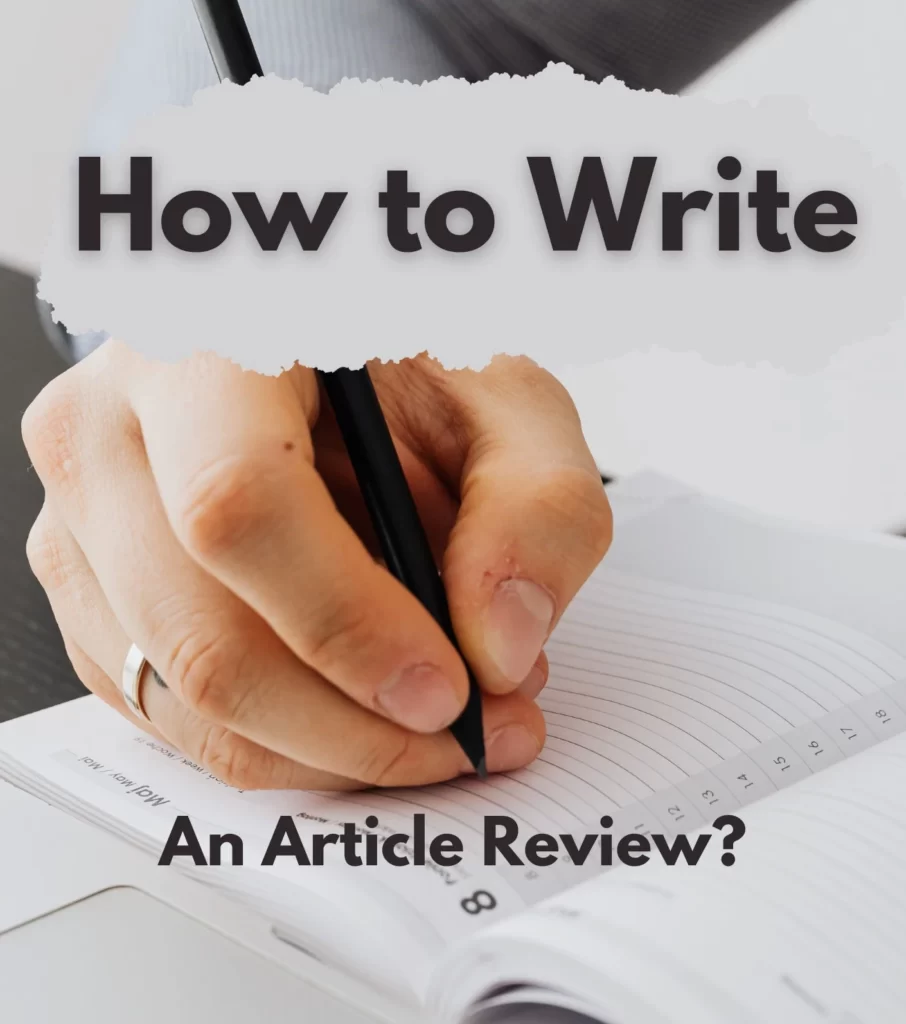 An article review is a summary and assessment of the work of another professional or expert. It may also be known as a critical review, concentrating on a single article with a narrower scope. An article review can be used for a variety of purposes. For instance, a teacher or lecturer may want to utilize an article review to introduce their students to a new subject. Every student must wonder how to write an article review before they start writing one. By studying article review examples, you can also learn about the most significant contributions made by experts in your field.
Writing Tips for Article Review
Give yourself ample time to finish the research and write the critique.
Needing more time to write an article review can be the biggest challenge. Effective planning and meeting the deadlines you establish can help you avoid this.
Gather twice as much information as you believe is required to write a review. As not all of the information gathered will be used in the final draft, this will be helpful when it comes to writing.
Use a writing style that complements the piece being critiqued. This will benefit the person who requested the critique and make writing the paper easier.
It is necessary to write a summary and evaluation. Do not exclude any component; they both work together to form a well-written critique.
Explain each statement you make regarding the piece in detail and with clarity. All information that even industry experts don't know about should be clarified, and all remarks should be simple to understand for the reader.
Don't merely describe the piece; instead, interpret it and analyse it. The critique should be thorough and give the audience professional opinions of the work in detail.
How to Write an Article Review?
Outline
After reading articles and identifying the essential concepts, gaps, and other specifics, organise your future paper by making a thorough outline.
This phase is crucial for streamlining your ideas and properly structuring your work.
Title
Students can forward to the writing step once they have an outline by creating intriguing titles for their article evaluations. To accurately express the article's main point, titles should be declarative, interrogative, or descriptive.
Citing an Article
A correct citation of the article you plan to review should come after the title. Write a citation using the appropriate format, and feel free to look at an example of a well-written article review to get an idea of what it should sound like.
Identification of the Article
The title, author, name of the resource (such as a journal, website, etc.), and the year of publication should all be clearly stated in the first paragraph of your review.
Intro
Writing a terrific intro is one of the most important writing tips for article review. After the identification, create a brief introduction. It should be succinct and make a crystal-clear case for your evaluation.
Summary and Evaluation
In the main body of your article review, you should first provide a thorough but brief overview of the key points. You should also provide assertions and conclusions of the article you are reviewing. Consider the author of the original article's conclusion in this section.